The decision to sell your home and venture out to a new state is both exhilarating and nerve-wracking. There's the sale, packing, and logistics to plan out ahead of time. Once you sell your house and move, settling into an entirely new environment can feel like a huge adjustment. Thankfully, this comprehensive guide will make your moving transition as seamless as possible.
Here are five detailed tips to make selling your home and moving out of state less stressful.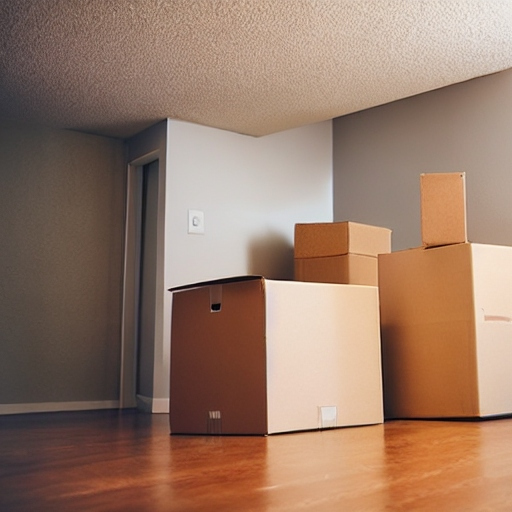 1. Connect with a Cash Buyer
There's a little secret in the real estate world that can potentially speed up the home-selling process. Cash house buyers purchase properties as-is and make selling easy. These are individuals or entities that can buy your property outright, without the need for a mortgage. What's the catch? Typically, they might offer a bit less than market value for your home. However, in exchange, you get the perks of a super quick sale without an inspection, appraisal, or loan approval wait times.
Engaging with cash buyers can be especially beneficial if you're in a hurry to relocate. They purchase homes quickly and don't ask many questions! Here is an example of a professional cash house buyer https://sdhouseguys.com/sell-my-house-fast-oxnard/. The simplicity of the selling process can be a breath of fresh air. No more nail-biting over whether a buyer's mortgage will be approved or if an inspection will reveal a deal-breaker. Cash sales often mean fewer contingencies and a more streamlined closing process.
2. Declutter Your Property
Decluttering your home is helpful if you plan to sell it to a family or owner-occupant buyer. When they enter your space, they should immediately begin dreaming of their future in the home. This is hard to do if they're navigating through your personal memories and belongings. Don't make your house look like there is a squatter occupying it! Begin by removing personal items like family photos, travel souvenirs, and unique collections.
Consider renting a storage unit to stow away some of your belongings. Then, think about the layout—would rearranging furniture make the space feel larger? Perhaps a fresh coat of neutral paint could brighten up the rooms? The goal is to create an inviting, neutral space that any buyer can see themselves in.
3. Time Your Sale Right
They say timing is everything, and in the world of real estate, that couldn't be truer. Seasons play a significant role! The spring and summer are often touted as prime selling times, largely because families are looking to relocate before the school year kicks off.
Note, this isn't a universal truth. Your local market might have unique trends based on economic factors, new business developments, or other regional influences. Consult with a real estate professional to understand these rhythms. They'll have the data and experience to advise on the best timing to maximize your home's selling potential.
4. Prepare for the Big Move Early
Relocating across state lines is a different ball game from moving across town. It's not something you want to leave until the last minute. Begin by researching and shortlisting moving companies that specialize in out-of-state transitions. Read reviews, get multiple quotes, and ask about their experience with interstate moves.
As you start packing, declutter aggressively. Think about whether you really need to take everything with you—hosting a garage sale, selling items online, or donating can reduce the moving load. Remember, good organization is your friend! Label boxes clearly, pack an essentials bag for the first few days, and keep important documents accessible.
5. Establish Connections in Your New State
Selling your home is just one part of the equation when moving out of state. Settling into a new state is the next phase you need to worry about. The more you can familiarize yourself with your future home before the move, the better.
Dive deep into research. Identify local resources like schools, parks, grocery stores, and community centers. Join local online groups or forums to get firsthand insights from residents. If possible, plan a visit to explore neighborhoods, meet future neighbors, and even sample local eateries. The more groundwork you do, the quicker your new state will feel like home.
Selling a Home and Moving
Moving out of state is undeniably a huge undertaking. It's a huge deal to move your life to a completely different place. Thankfully, there are tips and tools to help the real estate transition easier. You can sell your house to a cash buyer and close quickly. This will make your move much smoother.